North Shore Community School Unique Features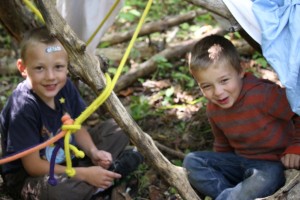 Small class sizes
North Shore Community School strives to keep a student to teacher ratio that is comparable to or lower than that of other public schools in the area.
Working together for successful learning
Communication between school staff and parents is a high priority. When families and schools work in partnership, the opportunities for students are endless. We have developed several avenues for commu­nication; including school and classroom newsletters, parent-teacher confer­ences, volunteer opportunities, and more. We are fully committed to working closely with you in support of your child's success.
Continuing a Tradition of Excellence
The same community that helped to create the tradition of excellence at North Shore Elementary School is the creative force behind North Shore Community School (NSCS).
NSCS is located on 40 acres of forested land at the intersection of two country roads, Lismore and Ryan. This unique setting with a mile-long nature trail, log shelters, year-round green house, school orchard and school forest, gives teachers and students the opportunity to learn about and within their surroundings.
North Shore Community School's Educational Vision
The NSCS Board, in cooperation with employees, parents, and the community, has adopted a Strategic Plan. The Plan is rooted in NSCS' values and is carried out by pursuing specific directions that ultimately lead us to our vision, which is defined by the following:
The natural world is integral to who we are, what we do and how we learn.
Children and adults co-learn together with respect, ownership of learning, compassion, and acceptance.
Technology is an integrated tool for learning in preparing our students for a broader world.
Collaboration and collegiality is experienced in our daily work and relationships.
Our enrollment, facilities, and programming is intentional, planned, and sustainable.