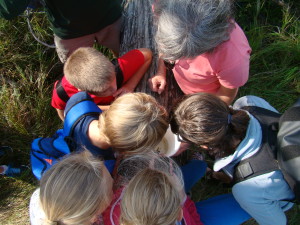 Our Authorizer
North Shore Community School benefits from a strong, supportive relationship with our charter authorizer, Wolf Ridge Environmental Learning Center. Wolf Ridge has served as the school's authorizer since it's inception in 2002. Founded in 1971, Wolf Ridge was the first environmental learning center in the nation to be accredited as a K-12 school and is recognized nationally and internationally as a leader in environmental education.
A charter school authorizer is a public oversight entity approved by the state. The authorizer's role is to hold a school accountable for the terms of its performance contract – the "charter."
Wolf Ridge's mission, "to develop a citizenry that has the knowledge, skills, motivation and commitment to work together for a quality environment," complements NSCS' mission and EIC curriculum.
For more information on Wolf Ridge,